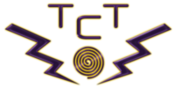 Taking Care of Trance
in a Flash!
| | |
| --- | --- |
| | Newest Releases - Digital Downloads |
Psynesthesia In Paris consists of two uniquely entrancing "world music" titles that provide the listener a soothing backdrop to relax and to unwind. (Instruments include: "japanese flute" and recorder, string and electric guitars and electric piano, moog and many natural ambient and environmental sounds.)

Digital Version of Psynesthesia In Paris

Nightscapes is a wonderful blend of ethereal and environmental sounds masterfully woven into a journey beyond. Take a deep and wide ride through trance with this work of musical art. Surround yourself with a stream of soothing and smoothing sounds and rhythms.

Digital Version of Nightscapes



$30 - 3 Songs

The Quietest Moments offers you ten songs each featuring piano and ambient background music to create a relaxing and rejuvenating environment for learning and quiteing your mind.

Digital Version of The Quietest Moments

Demo songs now
---
NOTE: The length of each song varies. They are generally longer than 15 minutes and up to 30 minutes in length. This music is very High-Fidelity. You may need to adjust your audio settings for optimum performance. No equalizer needed. Headphones are recommended for "audio-philes".
---
Click here for detailed info on Licensing our Music.
Music Licensing Agreements are available for each song or for entire albums of songs. You must purchase Licenses to use the music for recording, public play, or resale of your product using our music. To use our music for "re-sale" related projects see the link below for more information.
We also have a PushPlay™ Licensing Agreement that allows for use of music in "Live" events such as trainings, sessions, and broadcast. See our agreement. This license excludes recordings for "re-sale".
Read more about music
» Buy Music Now
» Technics
» Trances
» ExecuLearn Training
» Etc.